The last time Roger and I went to Baton Rouge a hurricane sent us home early. So we were happy to head back soon after for our friend Caleb's wedding. Old friends, Cajun food (oh how I've missed it!), and two friends deciding to spend their lives together – it doesn't get much better than that.
Hunter and Michelle let us stay with them while we were in town, so we got to spend quality time with their son Aiden. He's now 2 and he's a lot of fun. Roger snapped this shot of him while we were all playing outside. Isn't he cute?
Saturday night a group of us went to Chelsea's for dinner. This was mine and Roger's first time at the new Chelsea's, and we were impressed. The old one was a great place to see bands, but eating dinner there usually proved a little difficult. The new place has a lot more room, and the food was as good as ever.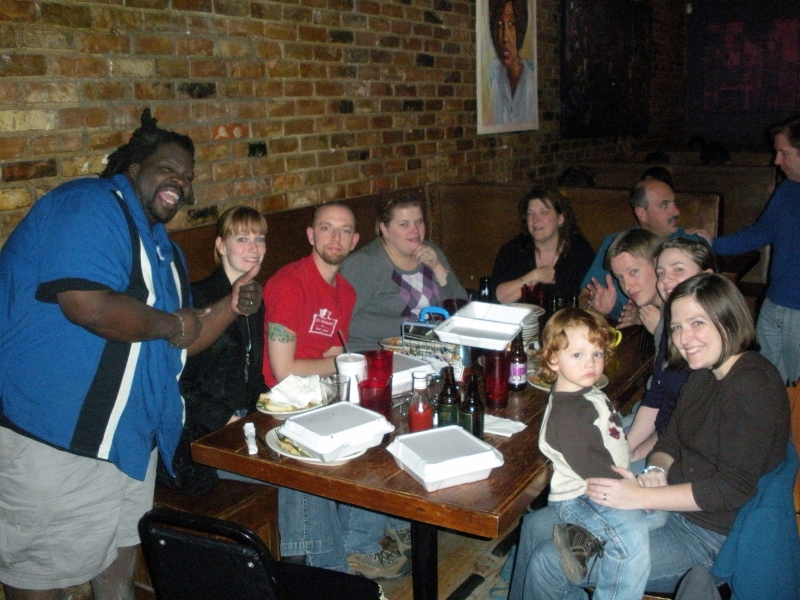 We had so much fun with everyone. It makes me miss Baton Rouge even more. I guess we'll have to start going back more often! The rest of our pictures from the trip are posted to our photo site.