Happy Valentines Day! It seems fitting that today I would finally start working on mine and Roger's wedding scrapbook. I've only been putting it off for over a year now (nearly 2 years!). It's a big project and a little intimidating, but I'm excited to get started.
I've been printing and organizing photos for a while, and today I went through several boxes and bins of wedding mementos. I separated everything into piles based on the sections that will be in the album. It was fun reading through all the cards we received. Our friends and family wrote so many sweet notes of encouragement, and I couldn't help but smiling as I read through them all.
But finally it was time to actually start putting the pages together. I managed to get the title page and engagement pages done before Roger and I headed off to our Valentine's Day dinner.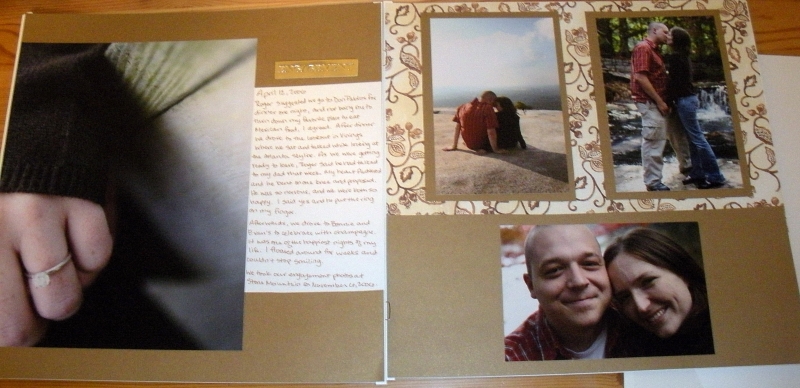 I plan to work on the album tomorrow afternoon while Roger reads for his Disciple class. Maybe I'll even finish it by the end of the day. Eh, let's not talk crazy.