We have some very sad news to share today. We can only hope this somehow helps someone else in a similar situation one day.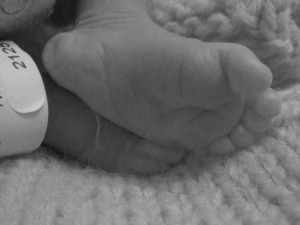 Raymond Charles Peters
November 6th, 2013
I'd always heard that parents live vicariously through their children. After being a parent for 3 years now, I can attest to that fact. One part of it I'm only just beginning to understand is the idea that there are things in life I'll likely never accomplish. Something about seeing a young child grow into the world makes you realize that they really can be anything. For all I know, William will be a world champion break dancer, musical genius, or loving father to his own little boy. No matter what he chooses to be, I will live vicariously through him. Which is why it pains me to no end to know that at least for now, he won't be a big brother – at least not to our child who died in utero this week.
There are so many things about this experience that I never want to forget. Sights and sounds that I will always cherish. Details I already fear I am forgetting. I hope that Rachel and I take the time to document these precious memories as best as we can, although I know we will never forget the pain, sorrow, sadness, disappointment, fear, shock, and love experienced in just the last few days. One of the books we got from the hospital has so many great quotes on loss. There are so many that I'll likely cherish forever.
"Imagine a love so strong that saying hello and goodbye in the same day was worth the sorrow." – Author Unknown
I want to keep a list of things to remember, just in case I can't tomorrow. This list is to ensure that I never ever ever forget the precious moments we shared. The sadness of these events is so intertwined within them that they are hard to bear, yet I hope to never forget them just the same.
Having family portraits with you in your mother's womb and your big brother William hamming it up – photos I'll always cherish
Feeling you kick just minutes before you passed
Seeing your heart flutter for its last time (so much pain, so precious and amazing a sight)
Having hand and feet prints made to always have them to look at and cherish
Holding you in our arms so that we can always remember meeting you and seeing you – you were such a beautiful baby
Naming you and imagining the type of man you might have grown to be
It wasn't until Raymond passed that I realized how incredibly attached I was to the little guy already. I think more than anything it was more yearning to live vicariously through our son William, to have a little brother to watch over and raise. To pal around with and get in fights with. To have a little buddy he could always count on and watch over. We lost our baby this week, but we also lost our little baby brother.
We will be having a small family service this weekend. I know so many of our family, friends, church family, choir family, nursery friends, coworkers, etc. want to be here for us. All we can say is thank you for your thoughts and prayers. If you're looking for a way to help, please consider donating to an organization that helps children who, unlike our son, don't have enough love in their lives. Consider adopting a child in another country or giving a one time donation to Compassion International, donating to the Atlanta Children's Shelter, supporting Operation Smile, giving to your local church's children's ministries, or finding another way you can give to those children out there who need so much more than us.
Our little brother was due within 2 days of William's birthday. Before this tragedy we had planned a small birthday party for William in mid-December. Now that this has changed everything, we plan on throwing a big birthday party for William on/near his birthday in January. We hope to celebrate William's birthday (and celebrate Raymond's in spirit) that day. We also plan to attend the Walk to Remember in October – we would love to attend this with friends as well.
Thanks so much for your thoughts and prayers during this difficult time.